SM UX
Instagram Introduces New Reels Editing Tools and Comment Polls
It looks like Instagram will soon show us a series of small but interesting updates: polls in the comments, new Reels editing tools, and Stories captions.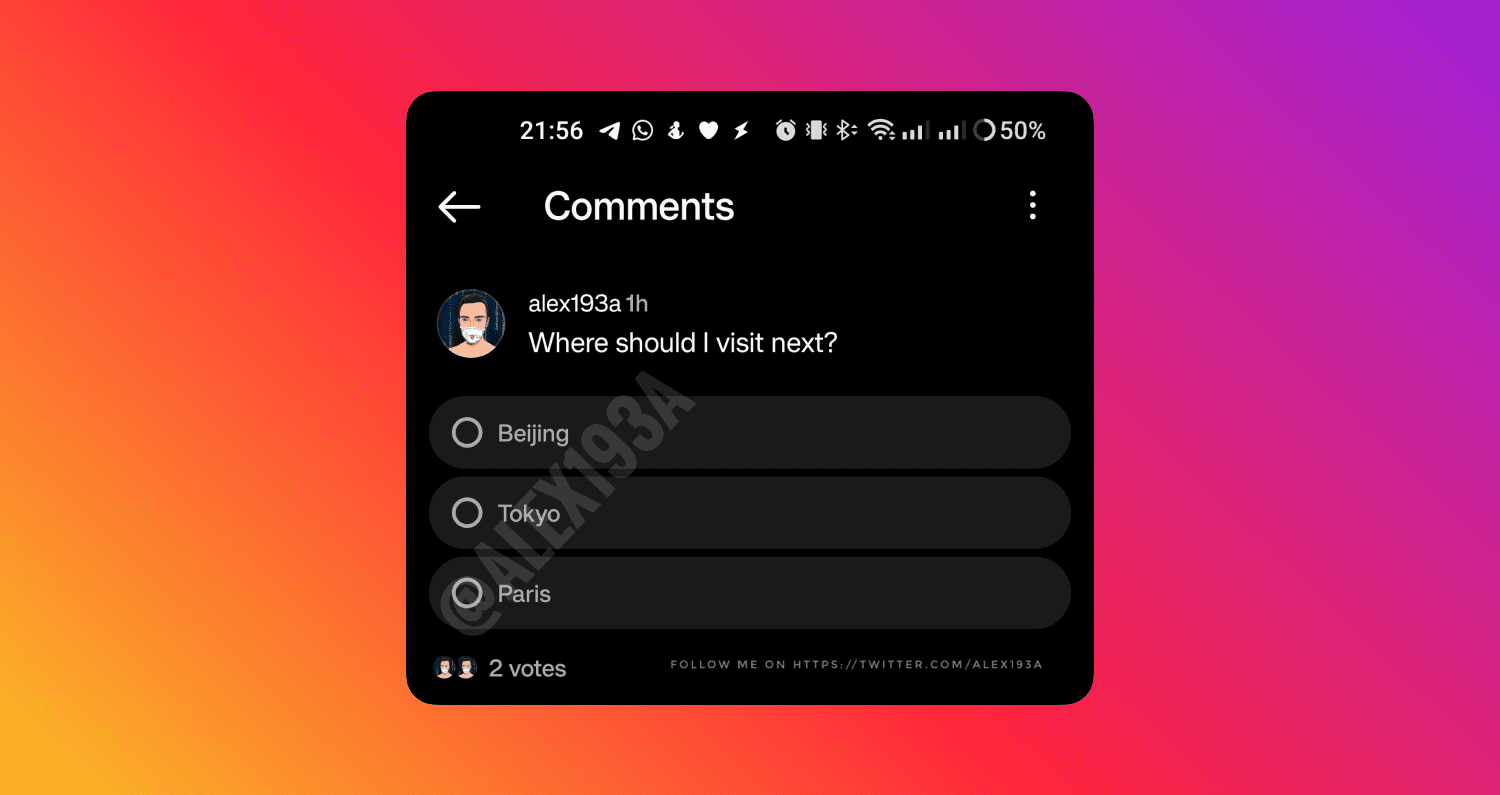 The ability to create polls on Instagram has been around for quite some time, however, it was recently revealed that Instagram is working on putting polls in the comments section.
The news was announced on Twitter by Alessandro Paluzzi, a social media app researcher and mobile developer. According to him, soon Instagram may allow users to create polls not only in stories, but also in the comments section. The rollout of the feature is expected in the next few weeks.
In addition to the comment polls, Instagram is unveiling new editing tools for Reels, its popular short-form video feature. These editing tools will enable users to easily add the video, apply text and other effects like music, etc.
Alessandro Paluzzi has also announced the possibility of new features related to Stories. It looks like the company is working on the ability to add captions and comments to Instagram Stories.
Read more about new Instagram features on our website: