SM UX
Instagram Adds Support for Putting Multiple Links in Your Bio
Now you can add up to five links to your Instagram bio. Here are the details.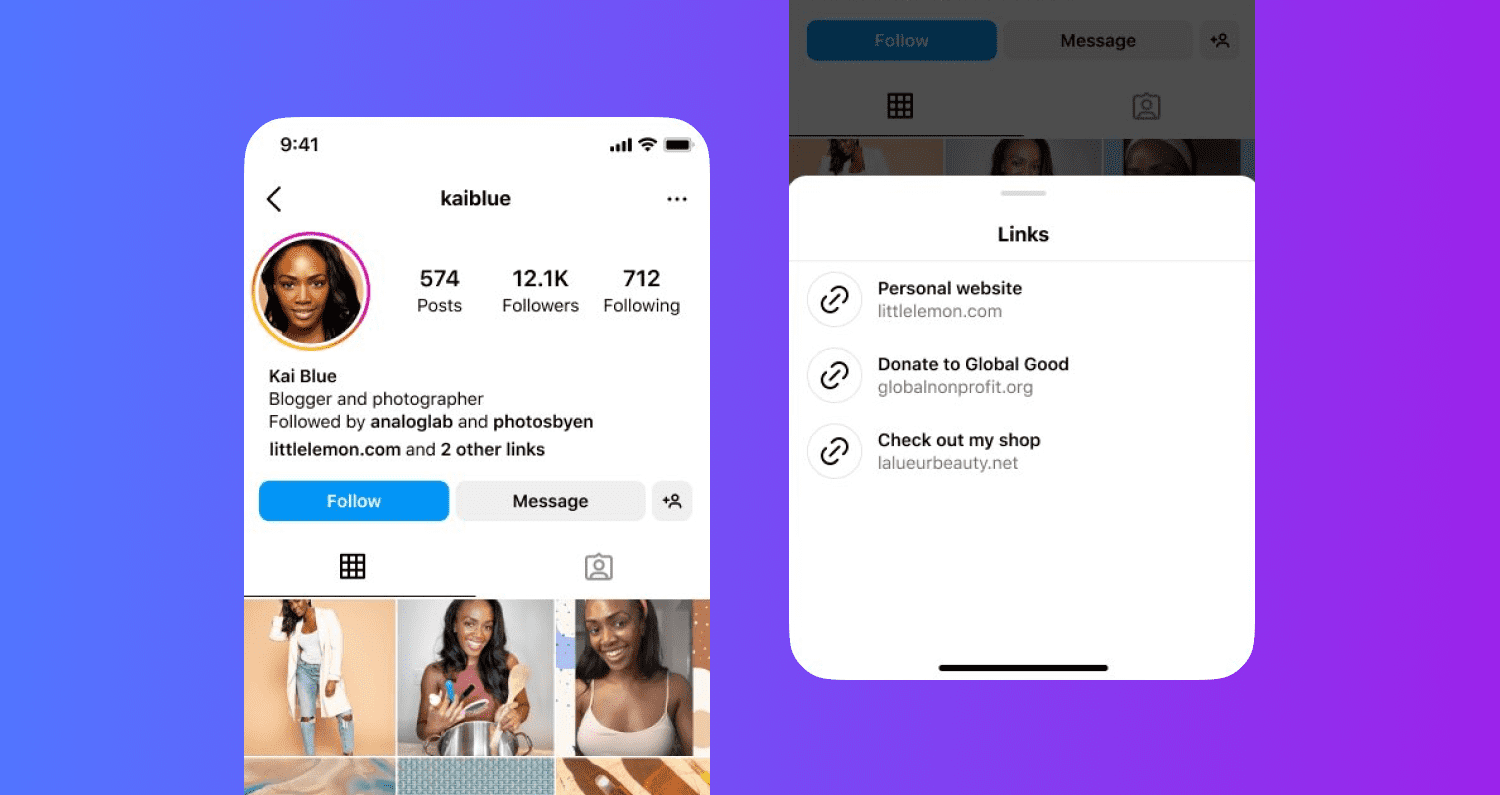 Instagram has taken heed of the requests from many of its users and has now implemented the ability to add up to 5 links to external sources within a user's Instagram bio.
Prior to this, Instagram users were forced to use third-party tools such as Linktree in order to show other users all their third-party resources. Mark Zuckerberg called the new feature "probably one of the most requested features we've had."
Briefly about the use of multiple links on Instagram:
With this change, you can now add up to 5 links to your Instagram bio;
Only the first link will appear directly in the bio, while the rest are hidden in the pop-up context menu;
Links still can't be added to regular Instagram posts and Instagram on iPad.
Starting April 18, 2023, all Instagram accounts will support the ability to add 5 bios links.
Instagram is also now testing the ability to send Reels and request video reactions from other people, which looks like another step in TikTok's direction.