Gadgets
Apple has released a Live Activity design guide for Dynamic Island
Apple has released a Live Activity design guide for Dynamic Island. It describes the important design rules for a cutout.
With iOS 16.1 beta, Apple opened up the Dynamic Island Application Programming Interface (API) and released a design guide that outlines specifications for developers to add Live Activity notifications to their apps.
The description shows three states of Dynamic Island: mimimal, expanded, and compact. Apple draws attention to a number of important rules. For example, about the importance of adapting to different screen sizes.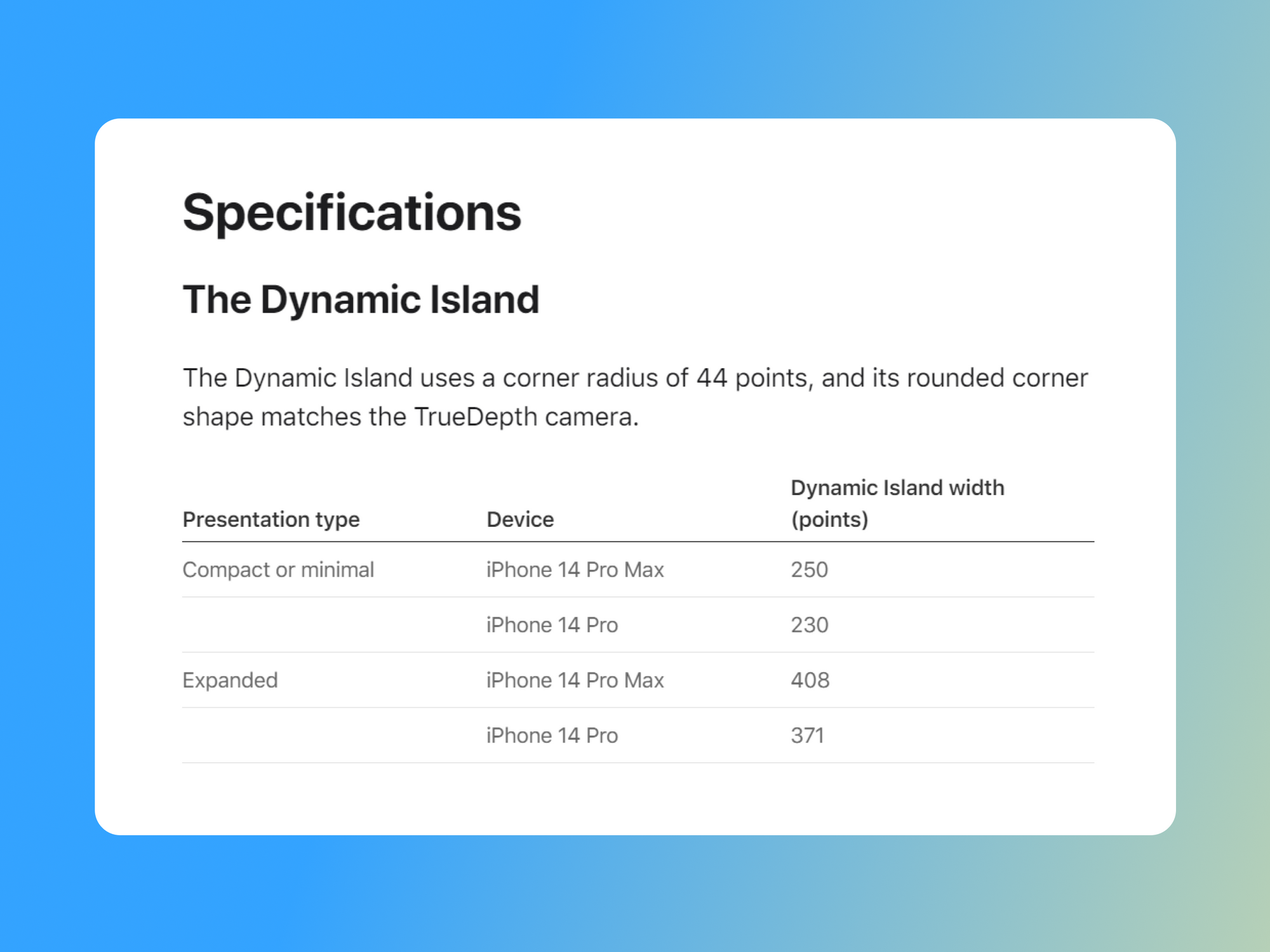 Apple also recently confirmed that in iOS 16.1, a new Live Activity feature will allow iPhone users to see real-time sports events, food delivery status, and other things on the lock screen. Beta testers confirm that on iPhone 14 Pro and Pro Max, live sports are already integrated into Dynamic Island.
For instance, during a football match in Dynamic Island, a real-time scoreboard is displayed. With a long press, Dynamic Island expands to show elapsed time and other important information.