SM UX
Instagram Introduces Twitter-like Text Notes and Group Profiles
Instagram continues to adopt the formats of other apps. Now it supports text-only 'Notes'.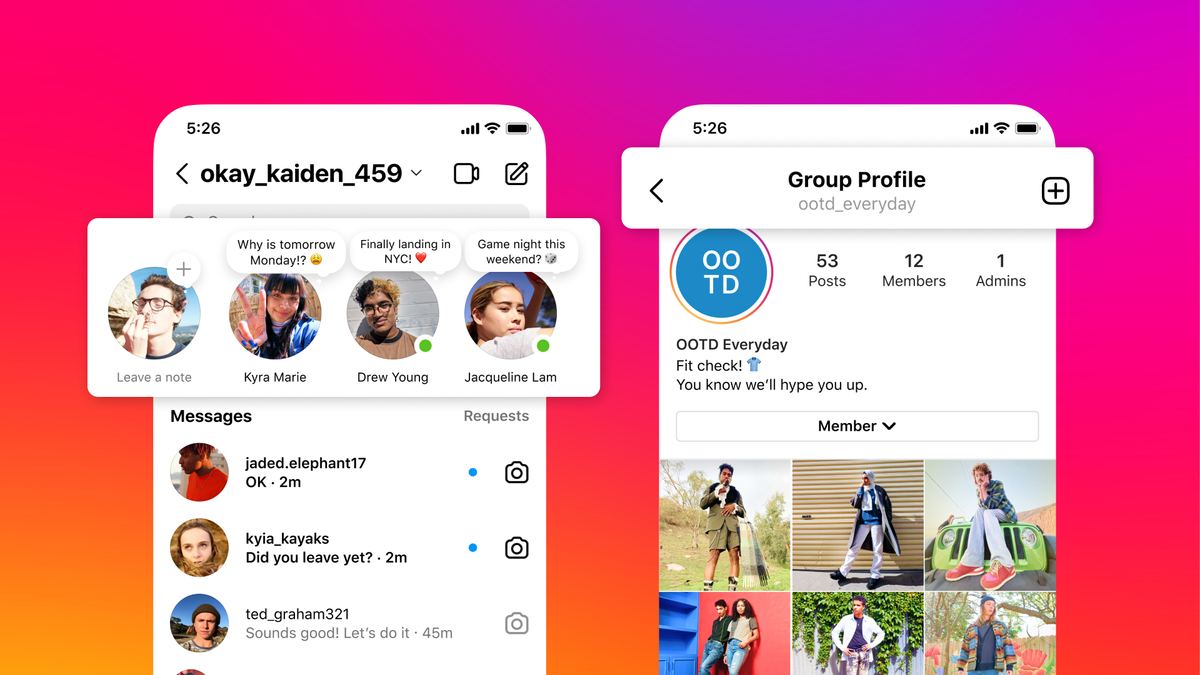 Instagram continues to adopt the formats of other apps. Now it supports text-only 'Notes'. The photo app has already become an analogue of TikTok, and now it will also have an exclusively text format, reminiscent of tweets.
Short notes (up to 60 characters of just text or emoji) will now be displayed above the list of chats in Direct and will remain there for 24 hours. Replies from other users to such notes will arrive as DMs. Meta sees the new feature as a competitor to Twitter, although the format is not very similar.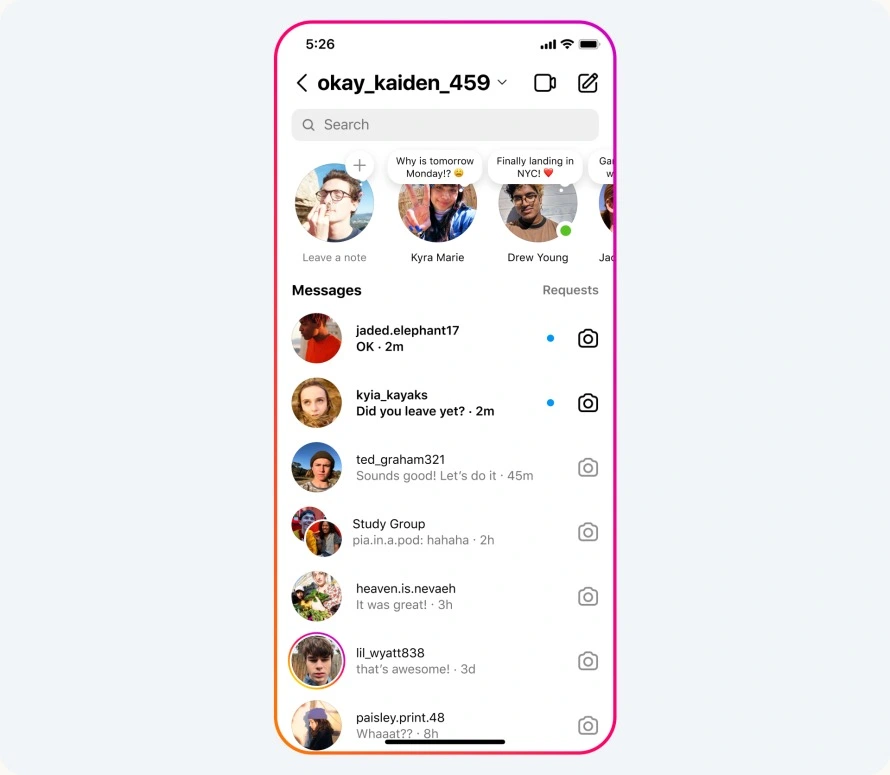 The New York Times reported that Meta is considering turning Instagram Notes, which has been in testing for many months, into a more full-fledged competitor to Twitter to capitalize on the chaos at Twitter following Elon Musk's acquisition. However, for now, Notes are only available in the format described above.
Some users have also reported that many accounts are using the new feature for ads, which is unlikely to be what the feature was intended for.
Group Profiles
Instagram is testing new features to give people more ways to collaborate and connect with friends in groups:
Group Profiles: Soon, people will be able to create and join this new type of profile to share posts and stories in a dedicated, shared profile with friends. Whenever you share content to a Group Profile, that content will only be shared to group members instead of your followers, and will be posted on the Group Profile instead of your own. To create a new group profile, tap the +  and select Group Profiles.
Collaborative Collections: Instagram is testing a way for people to connect with friends over their  shared interests by saving posts to a collaborative collection in your group or 1:1 DMs. You can start or add to a collaborative collection by saving a post directly from feed or sharing a post to a friend via DM and saving it from there.