OS UX
Microsoft Build 2023 Unveils Game-Changing Innovations | Key Announcements
On May 23, Microsoft held the Build 2023 event. Let's talk about the most important announcements.
On May 23, Microsoft held the Build 2023 event, where a myriad of groundbreaking products and updates were unveiled. Almost all of them are related to artificial intelligence. In this article, we will delve into the most noteworthy announcements from the event.
Windows Update
No, Windows 12 was not presented at the presentation, but we were shown an updated Windows 11 (23H2). The latest version of the OS brings many new features.
Dynamic Lighting
Dynamic Lighting is a setting that allows you to control RGB backlights on keyboards, mice, and headphones at the system level. Previously, for this, the user had to download many applications from manufacturers, but now this is not necessary: all backlight settings will be collected in one place. Testing will begin in May.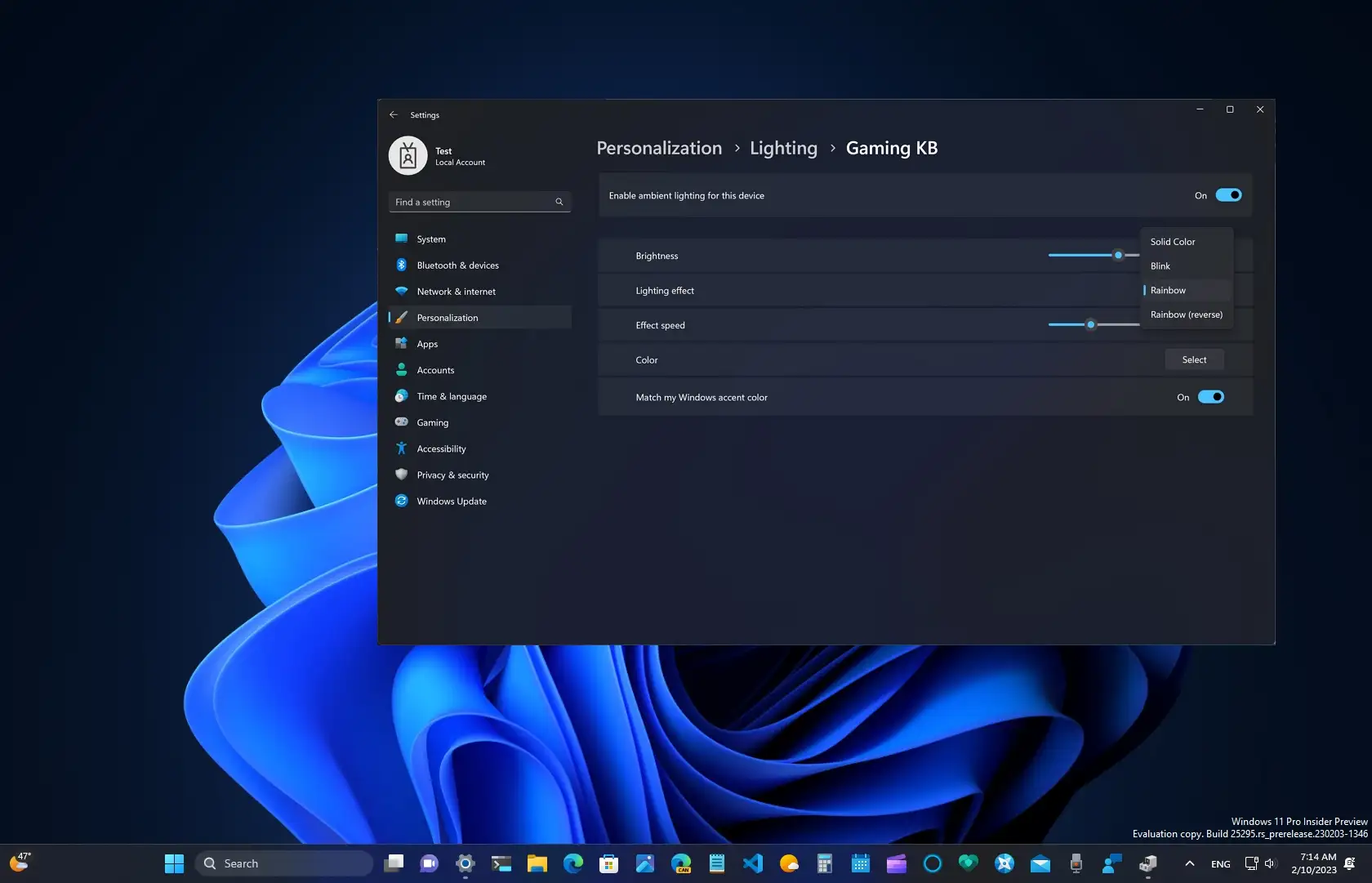 Archive Support
Windows 11 (23H2) received support for working with 7-ZIP, RAR, TAR, GZ archives and many other formats (11 in total). This means that users can now effortlessly open archives without relying on third-party software like WinRAR.
Bluetooth LE Support
Previously, Windows could not work with Bluetooth Low Energy. Windows 11 (23H2) received protocol support. This means that users will be able to simultaneously stream audio to multiple devices, as well as use the LC3 codec.
New Widget Panel
The functions of the widgets have not changed in any way, but now they have a new design. The widget grid on the Start menu is now larger, with some widgets that can be pinned and others turned into a scrollable recommendation feed.
Live Captions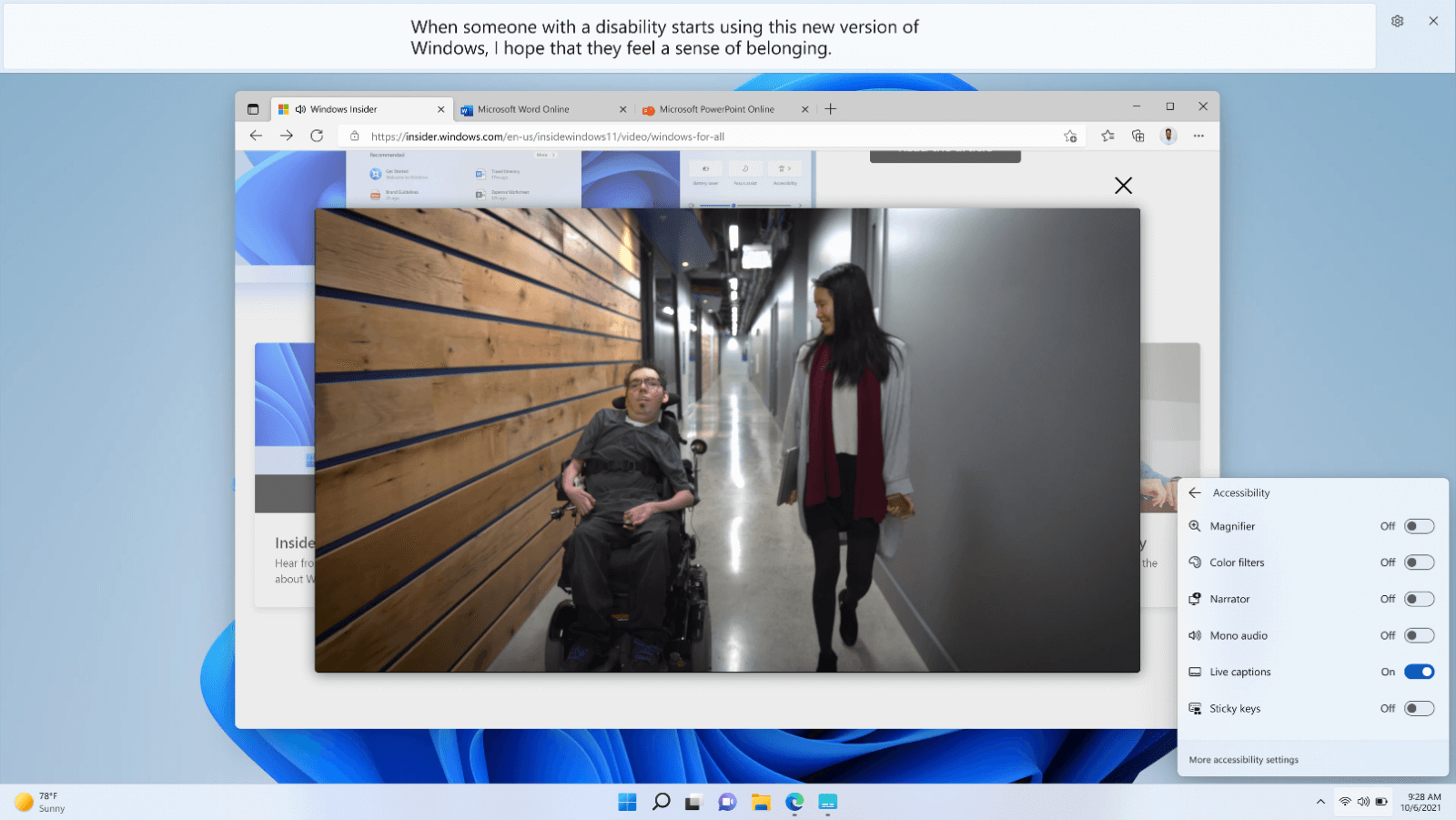 Windows 11 (23H2) has learned to "listen" to video and audio on a PC and translate all voiced text into subtitles. Any text can be automatically translated.
Neural networks
Most of the Microsoft presentation was devoted to AI. The event showcased the introduction of novel neural networks as well as significant updates to existing ones.
Windows Co-Pilot
Copilot is a centralized AI assistant integrated into all your Windows apps. It can run in a separate window and in applications, including the Edge browser and Microsoft 365 suite programs.
The user will be able to use AI to create presentations, write texts and make tables. Copilot can also turn on a dark theme, rearrange windows to focus on work, turn on mood music, and make recommendations like "Don't make a Skype call. It's pretty late now."
If you run Copilot in Windows 11 itself, it will help you configure your computer settings, answer questions, or google it for you. You can access Copilot after June 2023.
Windows 11 has become the first operating system to adopt a centralized AI assistant to help you get things done.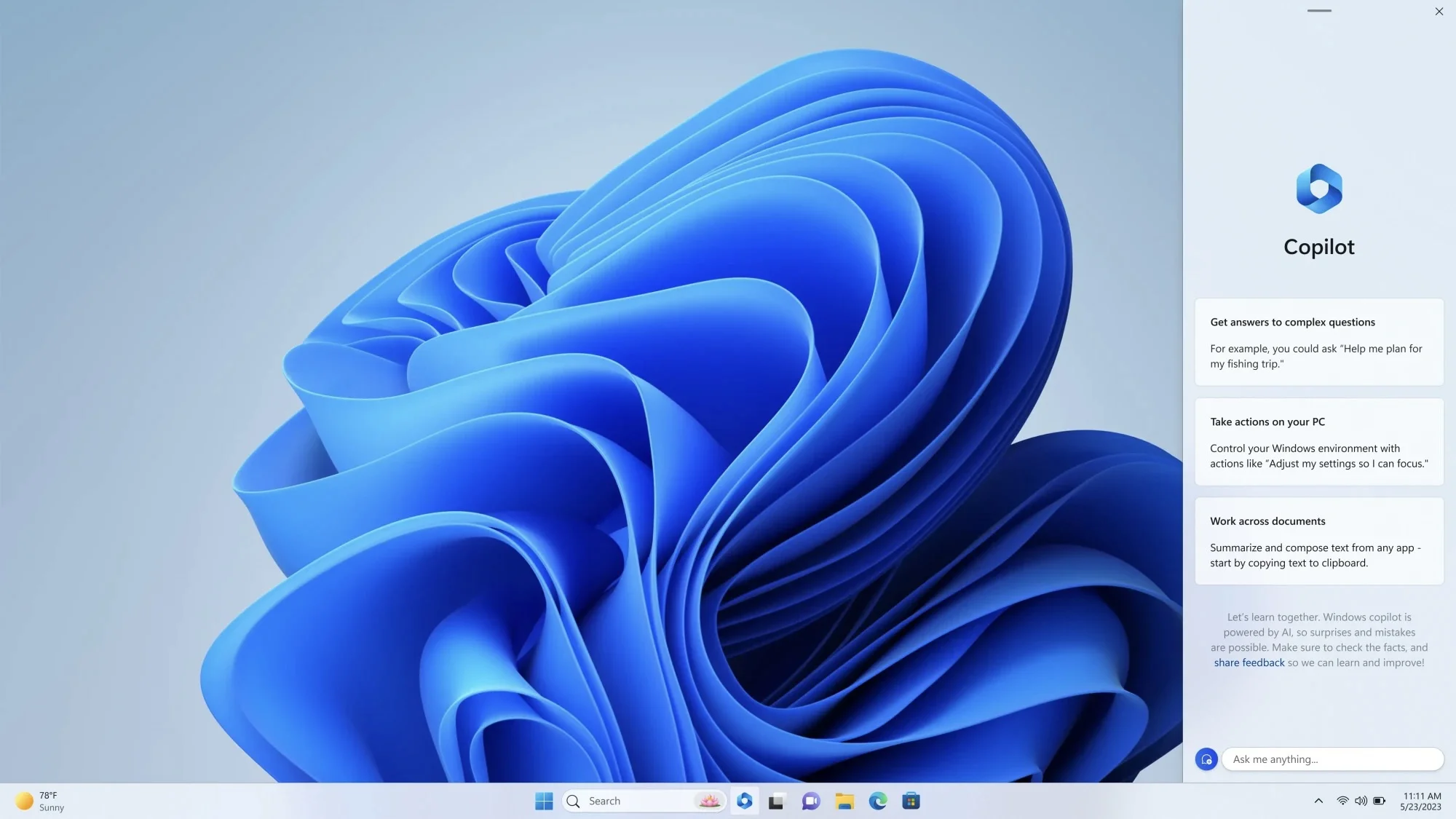 Bing Chat to ChatGPT
Microsoft is integrating Bing into ChatGPT to enhance its power and capabilities as the default search experience.
Modules for Copilot in Microsoft 365
Copilot in Microsoft 365 has received plugin support. The same plugins are used that OpenAI integrated into ChatGPT. This means full compatibility of add-ons - developers will be able to add them to both Copilot and ChatGPT.
Plugins for Kayak, Zillow, OpenTable, WolframAlpha and others were announced at the presentation. By the time Copilot is out of beta, "thousands" of add-ons are promised.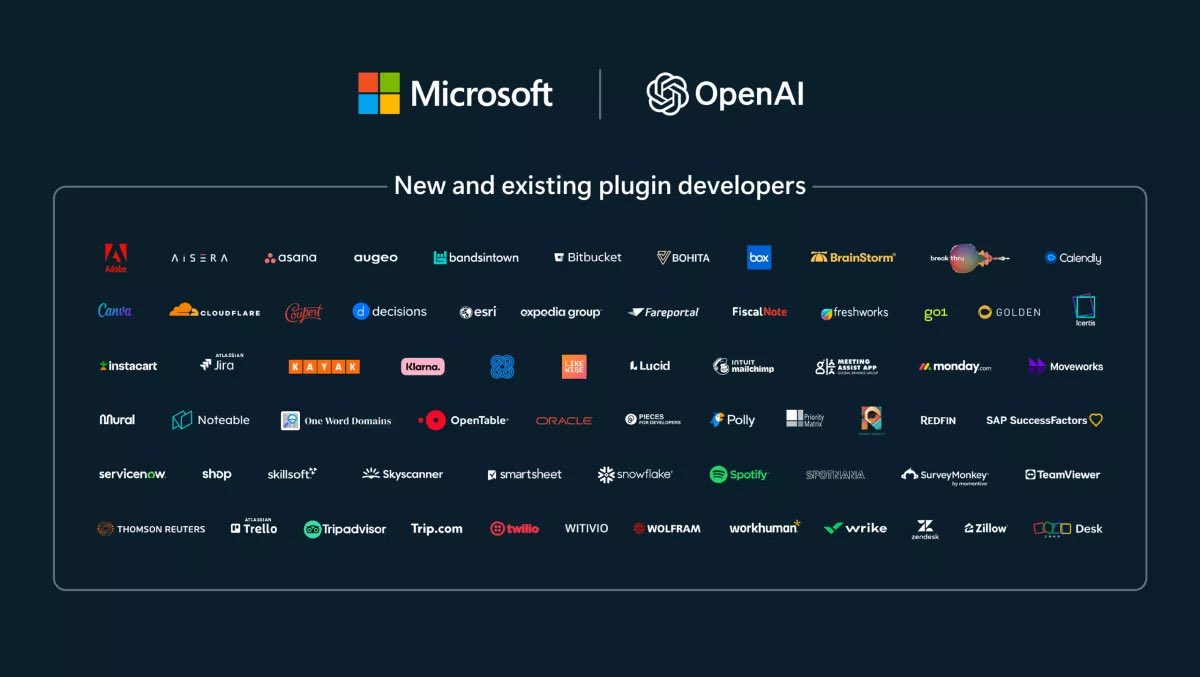 AI in the Microsoft Store
The Windows App Store will get a new section with utilities related to artificial intelligence. Developers of AI tools will be able to apply for a place in this section.
Reviews in the Microsoft Store will be analyzed by artificial intelligence and then displayed to users in a short form.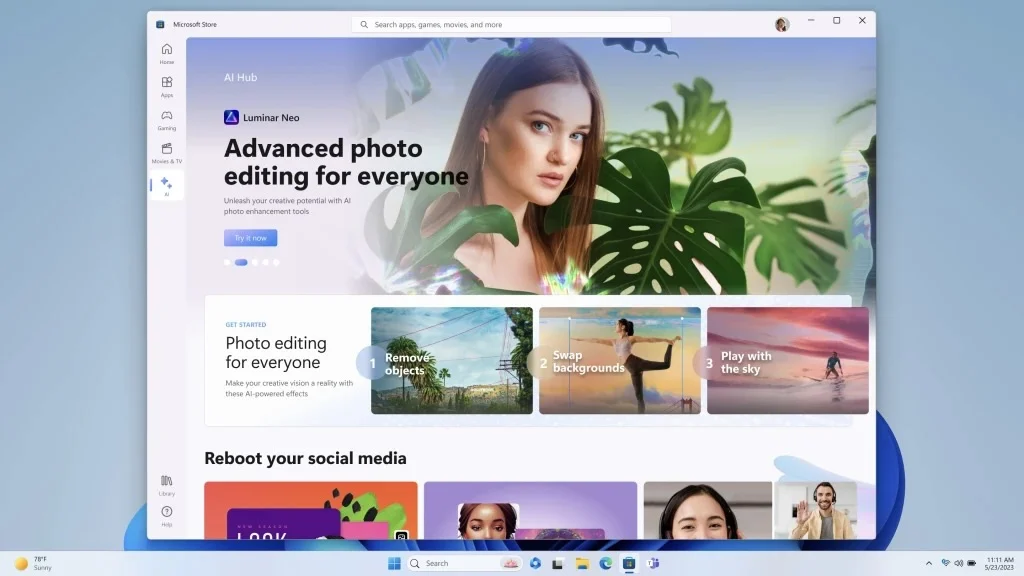 Terminal with AI
The regular program "Terminal" received the support of Copilot. The neural network will recommend commands to programmers, correct errors in the code, suggest requests, and perform actions inside the terminal.
In addition, Copilot has acquired a module from GitHub — the neural network can search for commands on GitHub and offer them to the user.
Microsoft Fabric
Microsoft also introduced an AI-powered integrated analytics platform that unifies experiences, lowers costs and accelerates intelligence deployment. Microsoft Fabric can help businesses of all sizes gain insights from their data and make better decisions.