Mobile UX
Shazam gets Upgrades for iOS: Introducing New Lock Screen Widgets
Two minimalistic widgets can now be added to the iPhone lock screen: a button for quick music search and a panel with the last found song.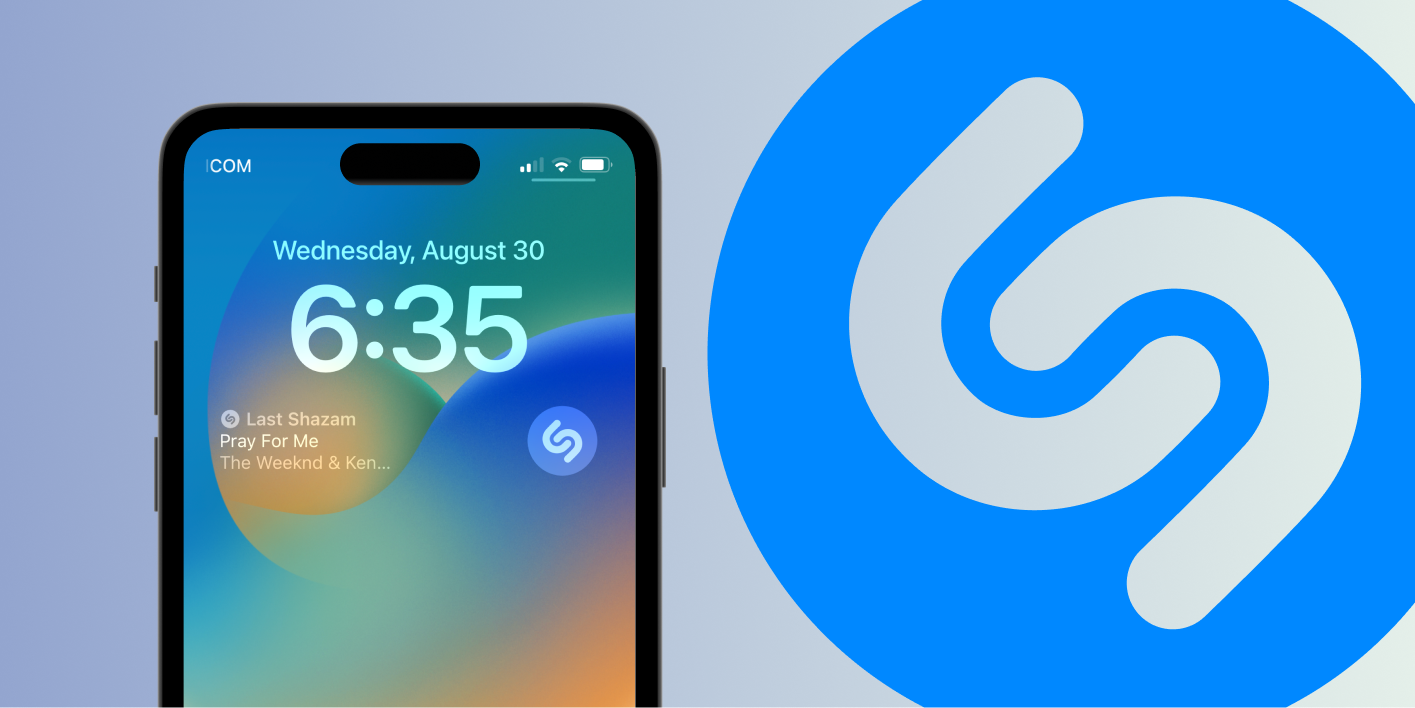 Shazam, the popular music identification app owned by Apple, has received a significant update for iOS users. The latest version, 15.38, introduces two new Lock Screen Widgets, providing a more convenient way to access the app's features.
Two New Widgets
The update includes two distinct Lock Screen Widgets. The first widget serves as a shortcut, allowing users to open Shazam directly from the Lock Screen. This shortcut simplifies the process of identifying songs without the need to navigate through your device.
The second widget, larger in size, displays the name of the last song you identified using the Shazam app. This feature is particularly handy for users who frequently use Shazam to discover and remember songs.
To activate these widgets, users can touch and hold their lock screen until the "Customize" button appears, then tap it to configure their preferences.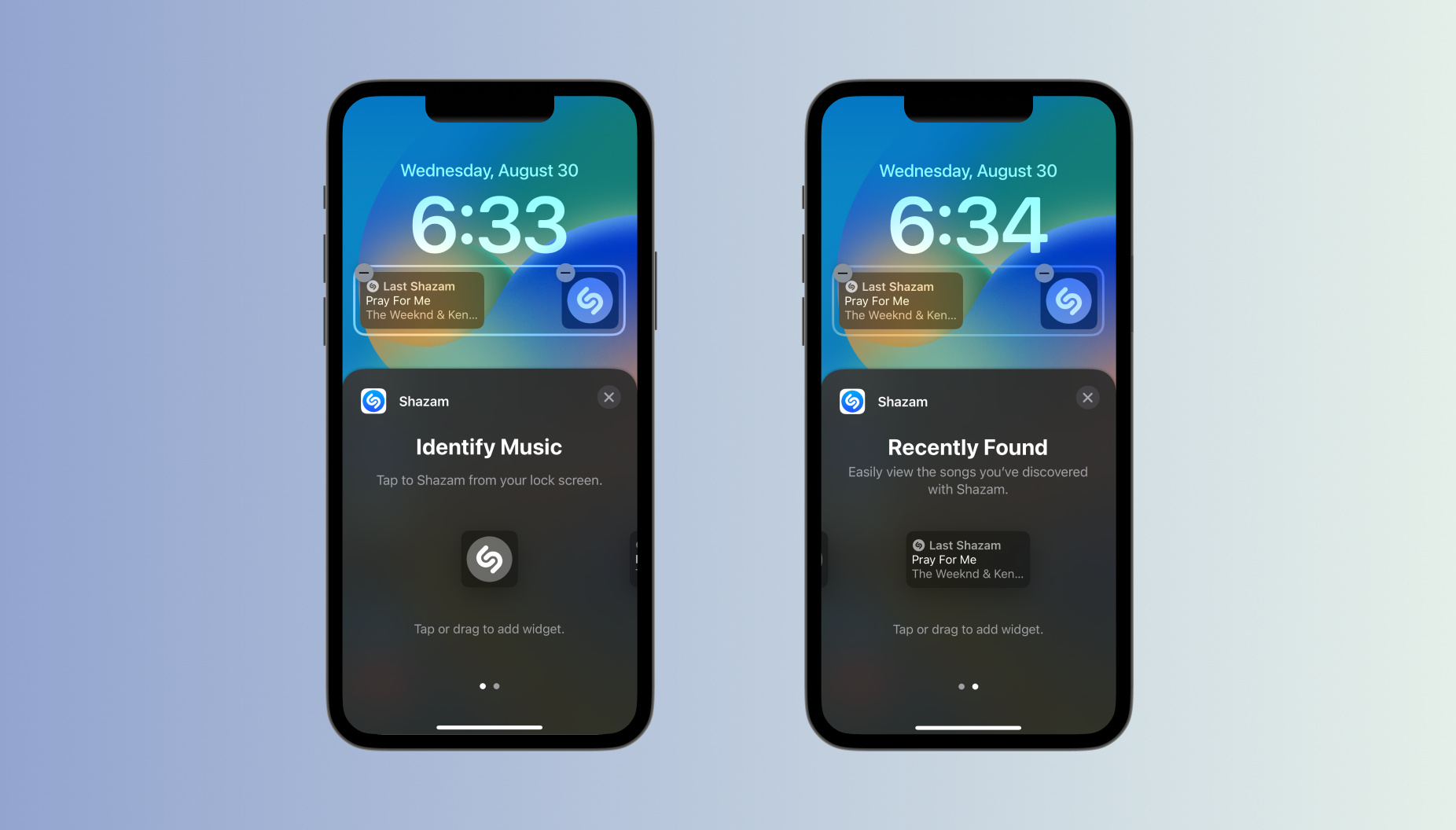 Expanding Accessibility
It's important to note that Lock Screen Widgets initially arrived with iOS 16 and were exclusively available for iPhones. However, with the release of iPadOS 17, iPad users will be able to enjoy the convenience of Lock Screen Widgets as well.
In addition to the Lock Screen Widgets, Shazam offers three different Home Screen Widgets for both iPhone and iPad users, enhancing the app's integration with iOS 17. The latest Shazam app features a new interface based on Dynamic Island for compatible iPhones, providing an even smoother user experience.

After Apple bought Shazam app, they have seamlessly integrated music recognition features into the Control Center on iOS. This integration empowers users to identify songs without the necessity of installing the standalone Shazam application. While this Control Center feature offers quick song identification, the Shazam app itself remains valuable for managing tag history, curating the Shazam playlist, and tagging songs within various other applications.
Shazam can be obtained for free from the App Store. It is important to note that the app is compatible with devices running iOS 15 or later. However, the newly introduced Lock Screen Widgets are available only for the iPhones running iOS 16.