SM UX
Telegram New Year Update | Different Avatar Options and Improved Graphics Editor
Telegram rolled out hidden media, new tools for the photo editor, and much more.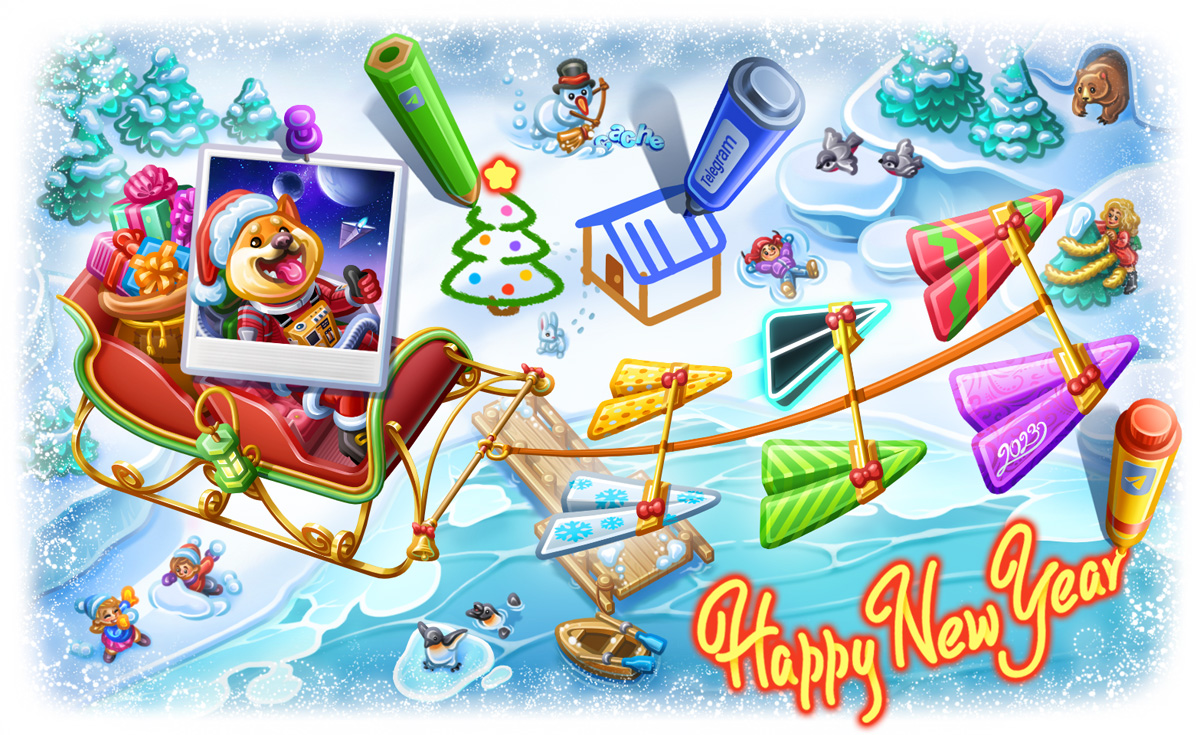 In the latest update, Telegram rolled out hidden media, additional ways to save space on your device, new tools for the photo editor, the ability to offer profile photos to your contacts, and much more. Let's briefly talk about the new features.
New drawing and text tools: Telegram Graphic editor has undergone significant changes. It has new tools for drawing and text editing. Drawing tools dynamically change width based on drawing speed and automatically smooth your lines. When adding text to photos or videos, you can now change its size, font, and background. Also now there is the Eyedropper tool.
Now photos and videos can also be marked as spoilers: earlier in Telegram it was possible to use special spoiler formatting only for text. Now you can also hide photos and videos with a shimmering layer that blurs the image. The recipient will see what exactly you sent, only by touching the image.
Now you can hide group members: When this feature is enabled, only non-anonymous group administrators will be shown in the list. However, administrators themselves will still be able to see the full list.
Improved cache management by category: With this update, you can add separate auto-remove settings for cached media from Private Chats, Groups, and Channels – with exceptions for specific chats.
Public profile pictures and profile pictures for your contacts: Now you can set a profile photo or video that can be seen by those who are not allowed to view the main avatar. And the user can also locally set an arbitrary avatar to any of his contacts: such an avatar is visible only to the user who set it. Also, now you can offer a photo or video from the address book to the interlocutor in order for him to set it as his avatar in Telegram.
Read more about each new feature on the official Telegram website.