UX updates
Telegram Update | Quotes, Flexible Link Settings, Personal Colors, and More
Telegram receives a fresh update: quoting individual fragments of text, adjustable link previews, and personal colors.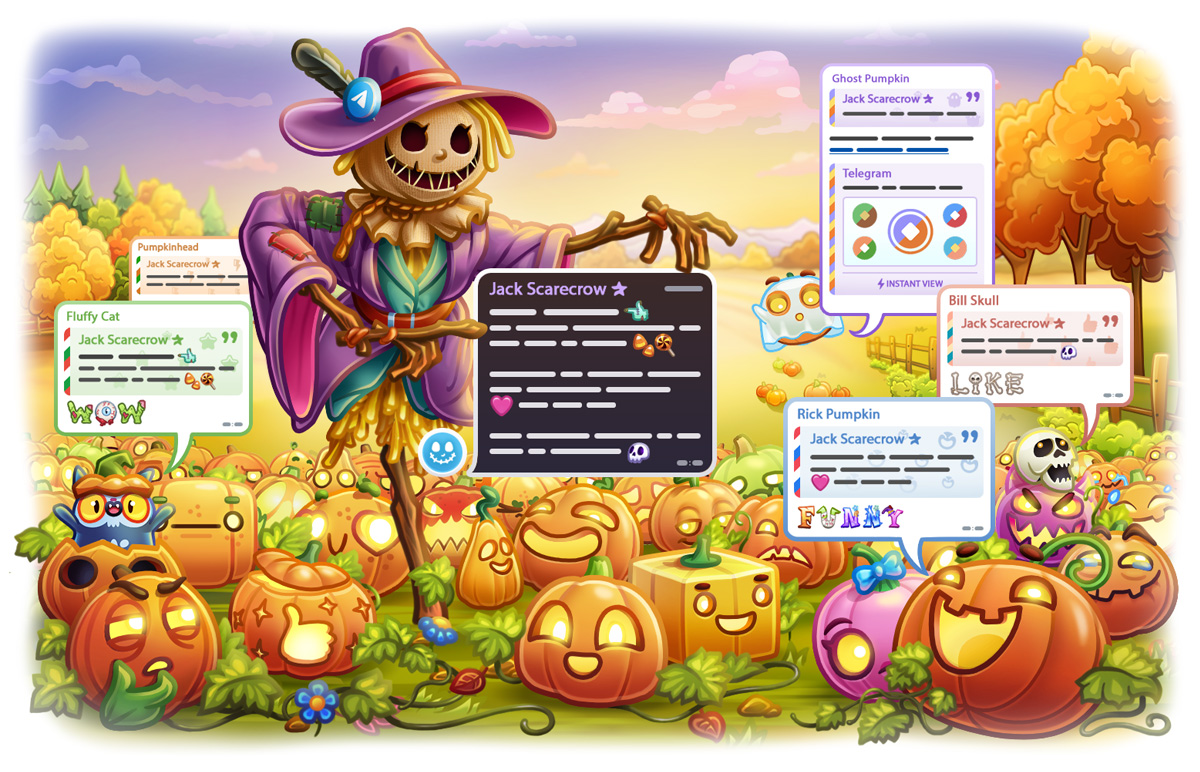 Telegram receives a fresh update: now you can quote other users, while adding several quoted fragments into one message and formatting them, Premium users can define their personal color in the application, there are more settings for links and much more. Let's take a look at the most interesting features.
Quoting individual fragments of text: Now in Telegram you can not only quote messages from other people, but also highlight individual fragments of the message to which you want to respond.
To quote part of a message, just click on the original message (on iOS, hold the message with your finger), highlight the desired text and select "Quote".
- In addition, the message can contain several quoted fragments. When navigating from a reply, the quoted text in the original message will be highlighted.
You can further format the text inside quote blocks by making it bold or italic, for example.
Replies can also be sent to other chats: For example, if you want to reply to someone personally or move the discussion to another group or channel.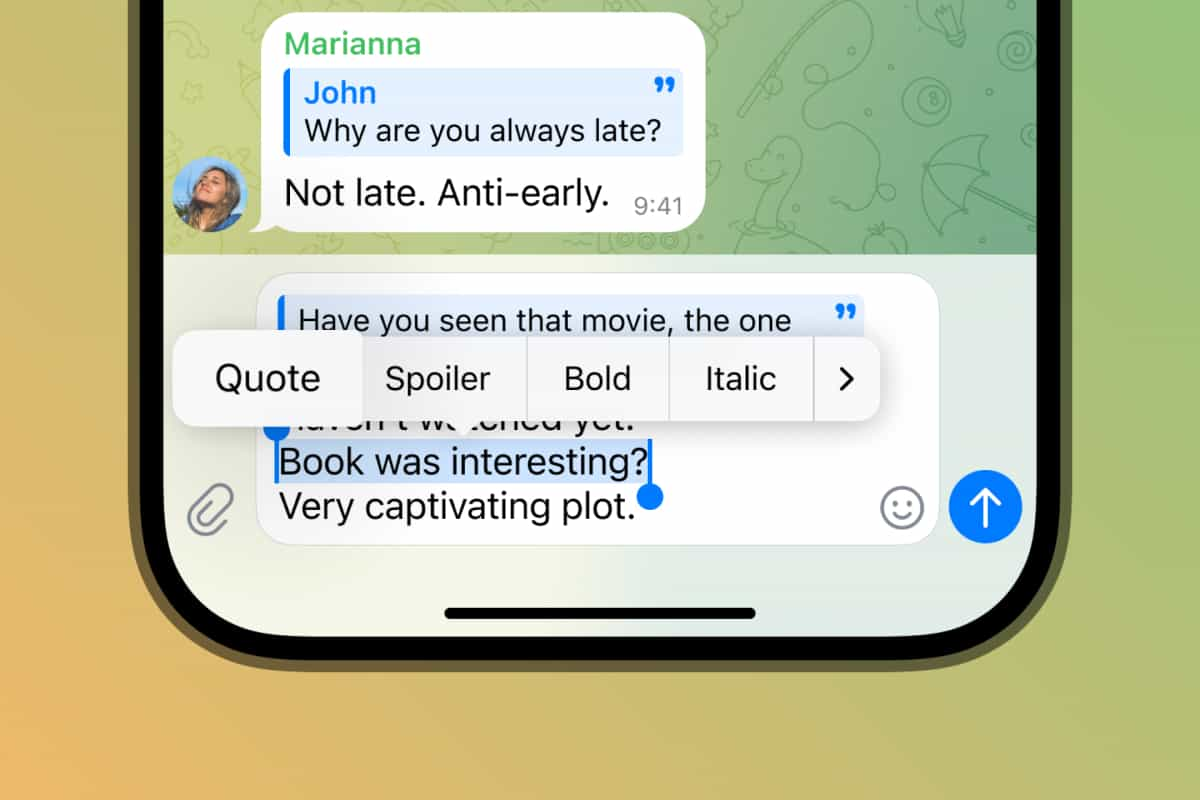 Adjustable link previews: Now you can place a link preview above or below the text of the message, change the size of the photo in it, and also select a link for preview if there are several of them in the message.
If the message contains several links, by clicking on the link in its settings window, you can specify which link to preview.
To open a link preview and customize its appearance, you need to paste the link into the message input field and then click on the special box above the typed message.
Personal colors for Premium subscribers: To highlight the individuality of the account, Premium users can choose a personal color or a combination of several colors.
This color will be used for your name in all groups, as well as the links you sent and quotes from your messages in replies.
You can also choose any single-color emoji that will be displayed in the background of replies to your messages.
To set or change your personal color, go to Settings > Chat Settings > Change Name Color (on Android) or Settings > Appearance > Name Color (on iOS).
Code highlighting in messages: There is now support for more beautiful code blocks with syntax highlighting, copying of the entire block with code by clicking on its title and the ability to specify the programming language for a block of code using ```language syntax.
Read more about all the new features on the official Telegram blog.